Join the PSYO Community!
Be part of a vibrant community of young ophthalmologists in Pakistan. Gain access to educational programs, networking events, and career resources. Collaborate with senior ophthalmologists and industry partners. Join us today and shape the future of ophthalmology in Pakistan.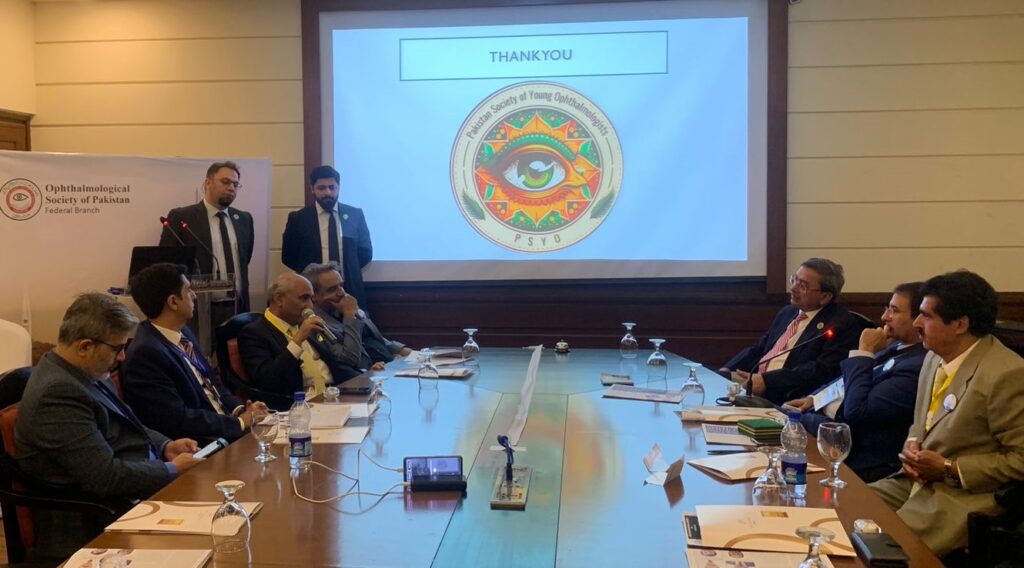 Our Upcoming Events
Don't miss out on valuable learning and networking opportunities. Click the button below to explore our upcoming events and register your participation. We look forward to welcoming you!
Know More About Us
Gain insights into our collaborative efforts with the Ophthalmology Society of Pakistan (OSP) and our commitment to bridging the gap between young and senior ophthalmologists. Click the button below to know more about us and our impactful work in the field of ophthalmology.
Academic Resources
Immerse yourself in a wealth of knowledge curated for young ophthalmologists. Explore podcasts, case studies, and educational materials to enhance your expertise in the field. Stay informed about the latest advancements and be at the forefront of cutting-edge research.
Get in Touch With A HUman
We are happy to talk to you! Just complete the form.
We are thrilled to connect with you! Simply fill out the form, and we'll be in touch shortly. Your valuable input and engagement are vital in our journey to empower young ophthalmologists in Pakistan. Let's shape a bright future together!
Monday – Friday
8:00AM – 2:00PM
Coffee Is On us
Let's Talk
See us on Instagram
https://www.instagram.com/psyo.pakistan/
On The Map
Islamabad, Pakistan
Send A Message
info@psyo.org